Sometime this morning — before coffee, but after walking the dog — my first book became an item you can buy on Amazon. That is right, folks! It is official. I am an author. The published kind.
I know its going to take some time to build up an audience. But with a couple of sales under my belt and a narrowly defined search, guess what, The Big Red Buckle is number eighty-one in sports fiction. Now I'm hoping to see some stars and comments before the week is out.
An interesting observation, within the "genre fiction > sports" list there is a hell of a lot of beefcake. This makes me wonder how my blend of science fiction and endurance sports will do. A lot of these are romance novels with sports themes in this list, so we will have to wait and see if the juxtaposition of tastes means anything over time.
The print version of the manuscript is still a little way out. There is no comparison between a self-published Kindle ebook and its printed cousin. What I've learned is that there is a hell of a lot more work that has to go into a printed book, compared to the electronic variety.
That means, for those of you who refuse to read books on a device, that you will necessarily need to wait. Just a little bit longer. For those of you who are going to get the Kindle version I can sign your electronic copy now (see the authorgraph doodad).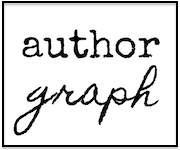 And for those of you who do not yet currently have the ebook version of The Big Red Buckle please follow the link over to Amazon and download a copy for yourself, or for your science fiction loving cousin, or that paragliding/endurance running dude down the hall from you at the office. It will make a great holiday gift and I hope an enjoyable escape.